Every hill got a story: we grew up in country w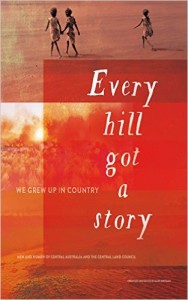 as launched this afternoon at Alice Springs Telegraph Station. A companion multimedia site is hosted by SBS Books. The substantial volume is sold by SBS Books and is also available on Kindle.
The volume by 'men and women of central Australia and the Central Land Council' is compiled and edited by Marg Bowman, carrying on from the late Jane Hodson, long term anchor of the CLC media section.