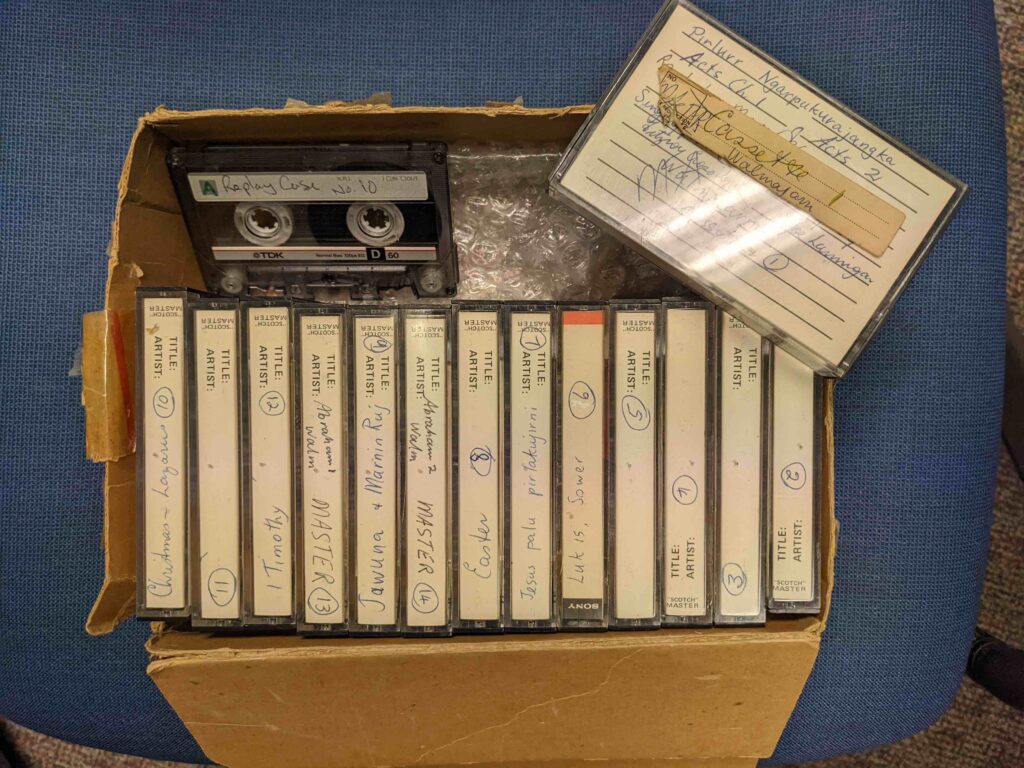 A dried out audio cassette can't be played. Cassettes that are stored in dry places lose the lubricant that allowed the tape to run over the playback heads. We have had several cassettes that were seemingly unplayable, and caused screeching noises you can hear in the room as the tape is played, and also on the captured digital signal. The example below is the same tape played pre-lubrication (up to 7 seconds) so you can hear the screeching, and then post-lubrication after 7 seconds. The files from these tapes are now in the JHER collection in PARADISEC.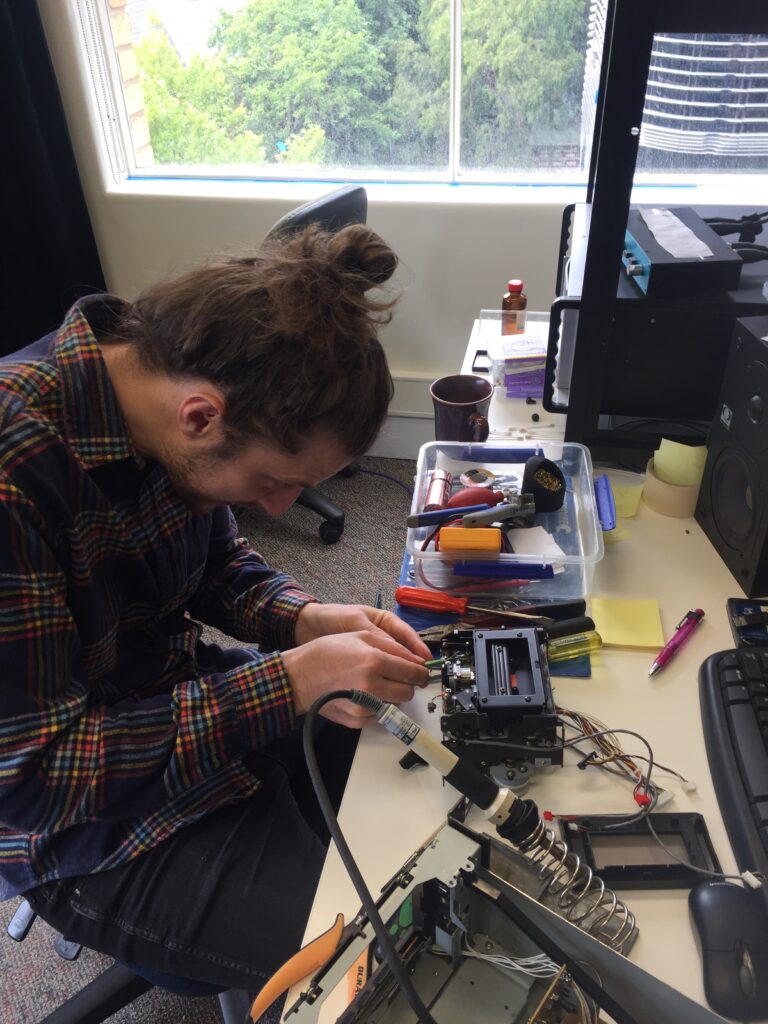 In 2013 we received a box of 14 cassettes from Joyce Hudson and Eirlys Richards in Walmajarri (Kimberley, WA). The tapes had been kept at Fitzroy Crossing and Broome. When we put them into our playback machine some tapes screeched and stopped moving and so were not playable. In discussion with the depositors, we decided to hold onto the tapes in the hope of being able to play them in future.
On the left, Sam King repairs playback equipment in the Melbourne PARADISEC lab. The lubrication machine Sam designed and built with colleague Doug Smith at AIATSIS adds microdrops of silicon lubricant to the cassette, just enough to allow free movement, but not too much to foul the heads of the playback machine. Sam took the problematic tapes to AIATSIS where he used the machine to get the result you can hear in the clip below.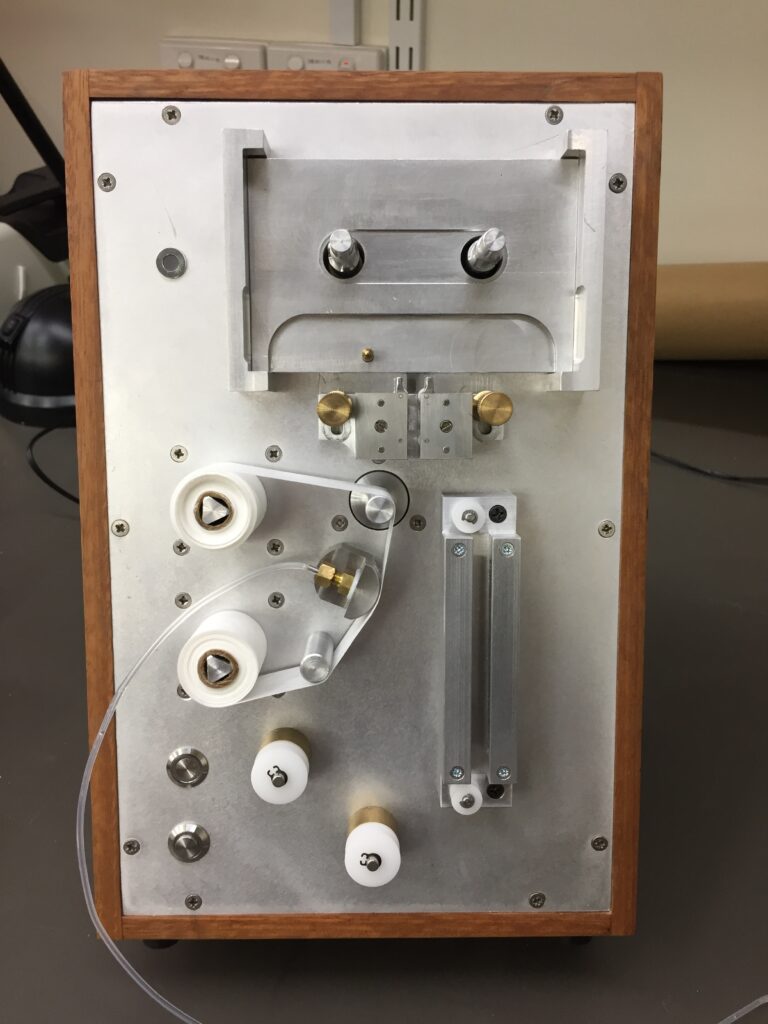 This is the lubricating machine Sam and Doug Smith built at AIATSIS.