This week we mourn the loss of two ANU colleagues, whose deaths have ended their different and remarkable contributions to documenting societies, languages and ways of life.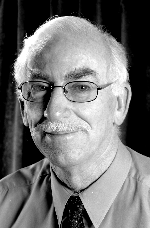 Darrell Tryon documented new and old languages in Vanuatu, the Solomons and Australia, helped speakers work on their own languages, and wrote about the history of languages. Initial short obituaries have appeared: in Tahiti Infos. Malcolm Ross's short obituary is republished here. Uri Tadmor's (Mouton de Gruyter) is on Linguistlist, and ends with "We will all miss Darrell's kindness, charm, and humor as well as his great scholarship." To which, add his practical low-key attitude to solving problems and getting excellent ventures underway.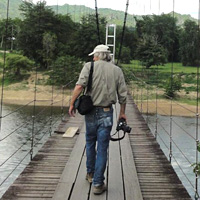 Kim McKenzie was a widely loved and admired ethnographic film-maker who made a number of collaborative and innovative documentaries and multi-media projects about people in remote Indigenous Australia, ranging from the amazing People of the Rivermouth: the Joborr Texts of Frank Gurrmanamana, made with Les Hiatt, to documentaries made with Murray Garde and Bininj Kunwok people: Fragments of the Owl's Egg (2005), Kun-wok, kun-bolkken: The Language of Land (2006), and, more recently work on climate change and Indigenous people: Fighting Carbon with fire (2009). He'd worked in the Australian Institute of Aboriginal and Torres Strait Islander Studies before moving to ANU and helping get the Digital Humanities Hub underway.
Farewell Darrell, farewell Kim.