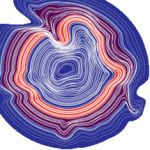 The third biennial Language Documentation and Linguistic Theory conference (LDLT3) aims to bring together researchers working on linguistic theory and language documentation and description, with a particular focus on innovative work on under-described or endangered languages.
The conference will be held at the School of Oriental and African Studies, London from 18-20 November 2011. In addition to parallel sessions on the 19 and 20 November 2011, the conference will be preceded by a satellite Workshop on Language Documentation and Archiving on 18 November 2011. The theme of the LDLT3 conference is 'Empirical methodologies that drive forward theory building'; submissions addressing this theme in relation to languages of Asia are especially welcome.
The plenary speakers for LDLT3 are Prof. Balthasar Bickel, Leipzig University and Prof. Anju Saxena, Uppsala University. The plenary speaker for the Workshop on Language Documentation and Archiving is Prof. Anthony Woodbury, University of Texas at Austin
Further information, including details of abstract submission and deadlines, is available on the conference website.