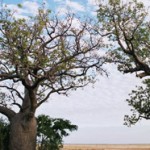 Candide Simard (ELAP) is organising the 7th European Australianists workshop 2012 which will be held at SOAS on 3-4 April.
The purpose of the workshop is to provide a venue for the presentation and discussion on current research on Australian languages. As in previous workshops a theme is suggested: 'Contact phenomena in Australian languages'. However, participants are free to present papers not related to this theme, and contributions relating to any aspect of Australian languages, from any perspective are welcome
Confirmed speakers are:
Eva Schultze-Berndt, University of Manchester
William McGregor, University of Aarhus
Peter Austin, SOAS
Pre-registration for the workshop is required and can be done by secure credit card payment here.
Earlier workshops were held in Machester in 2008 and Nijmegen in 2007.