The Department of Linguistics at the School of Oriental and African Studies is proud to announce the second 3L International Summer School on Language Documentation and Description to be held in London 22nd June to 3rd July 2009 (information about the summer school is also available en français). Courses will be in English, with tutorial and practical sessions in French and English. There will be two conferences associated with the summer school (see below).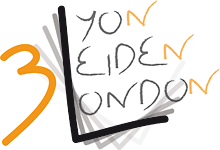 This two week summer school aims at introducing the concepts and practices of language documentation and its links to language description for future and novice field linguists. It will draw upon the extensive expertise of the three organising universities in the 3L Consortium: University of Lyon, Leiden University and the School of Oriental and African Studies, London. It follows on from the success of the first 3L Summer School held in Lyon in 2008.

The school focuses on providing theoretical knowledge necessary to pursue language documentation and description in tandem with offering hands-on training in technical areas of language documentation, data management and archiving.
From Monday to Thursday, morning sessions will consist of a plenary lecture and tutorial for all participants. In the afternoons, participants will be able to attend those courses which best suit their needs and interests.
Plenary lectures and tutorials will cover various topics, including:
Issues in language documentation
Communities and ethics
Documenting sign languages
Data collection methods
Data management
Archiving
Language revitalisation
Language documentation and typology
Participants will be able to choose afternoon courses in:
Lexicography
Documenting special vocabulary
Grammar writing
Data and archiving
Causcasian languages
Amazonian languages
Cariban languages
Tone in Bantu languages
Sociolinguistics of language endangerment
Media and sign languages
On Friday 26 June, a full day of interactive practical sessions in English and French will be held on:
Software tools
Advanced video
Advanced audio
Applying for a research grant
To complement the main summer school programme the Comité International Permanent des Linguistes (CIPL) are running a one-day Conference on Sociolinguistics of Language Endangerment at SOAS on Saturday 27 June 2009.
In addition, a Student Conference on Language Documentation and Description (information en français) will take place at SOAS on Friday 3rd July 2009, the last day of the summer school. Participants who wish to present their work at the student conference are invited to submit an abstract through the conference mini-site. Papers will be presented in both French and English.
Costs for the summer school for students are 225 pounds (fees only) and 525 pounds (fees plus accommodation) if registration is completed before 11 May (costs are higher for non-students and for later registrations). Several types of scholarships are available, including a scholarship sponsored by CIPL and a scholarship funded by the Endangered Languages Academic Programme at SOAS (both only available to students from non-OECD countries), as well as 3L scholarships. The National Science Foundation and the Endangered Languages Fund will also be offering scholarships, and we anticipate that other support will be available in the near future.
Registration for the summer school opens on 20th February with discount registration available until 11th May. For further details visit the summer school website (also en français).